A slimming stopover, for a smooth start to the year!
Take advantage of our special offer for the month of January with this slimming stopover at 89 euros instead of 122 euros.
During this half-day at the Thalasso, a hydromassage bath will bring you relaxation and stimulation thanks to the multiple water jets running along the back of your body along the muscular paths.
This bath will be followed by a slimming treatment including: a manual massage using suction cups to penetrate our active serum and an algae body wrap with the addition of one of our 3 products from the Slimming range according to your wishes:
- The Thermo-reducing Gel which will have the particularity to bring you a prolonged heat effect.
- The Global Slimming Serum and its refreshing effect
- The Silky Sheathing Cream that will act on the firmness of your epidermis.
Continue your relaxation stopover in the hammam, the sauna or in the swimming pool.
On sale exclusively between January 1 and 31 on the website or by phone at 02 31 87 72 00.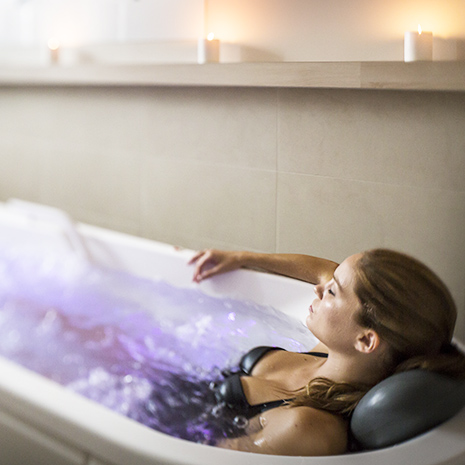 ---