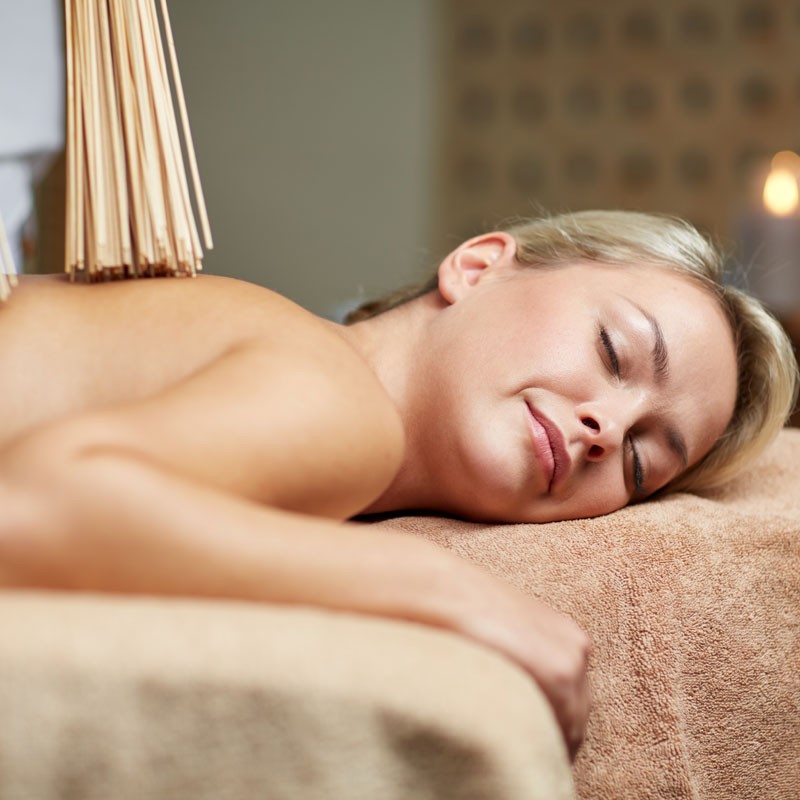 Relaxation & beauty
Sea & Wood Treatment
Treatments
Delicately bewitching, this face and body ritual is composed of deep and enveloping maneuvers, reproducing the coming and going of the ocean to release the energy retained in the muscles and relieve tension.
Rocked by these successive waves of well-being, the body regains its vitality, the mind is soothed with this Sea & Wood treatment.
This Algotherm treatment is available from July 15 to September 30.
Before starting your treatment, you will choose your massage oil according to your mood of the day among the 3 Algotherm oils offered: Marine Oil, Relaxing Oil or Invigorating Oil.
You will then let yourself go in the hands of your practitioner with this 55-minute face and body ritual, inspired by the movement of the waves and Russian banyas (sauna). An invigorating massage with bamboo massage woods completes this relaxing getaway. At the end of this treatment, the Thalasso Deauville by Algotherm offers you your Algocéan Moisturizing Sea Milk used at the end of the beautifying treatment.
Extend your wellness!
With this treatment, you will enjoy free, direct access to Deauville's Olympic-sized swimming pool (depending on the days and hours it is open as set by the municipality), the Thalasso pool (when water aerobics classes are not in session: see the schedule), the weight training and cardio room, the sauna, the sun-drenched rooftop on nice days, and the relaxation room.