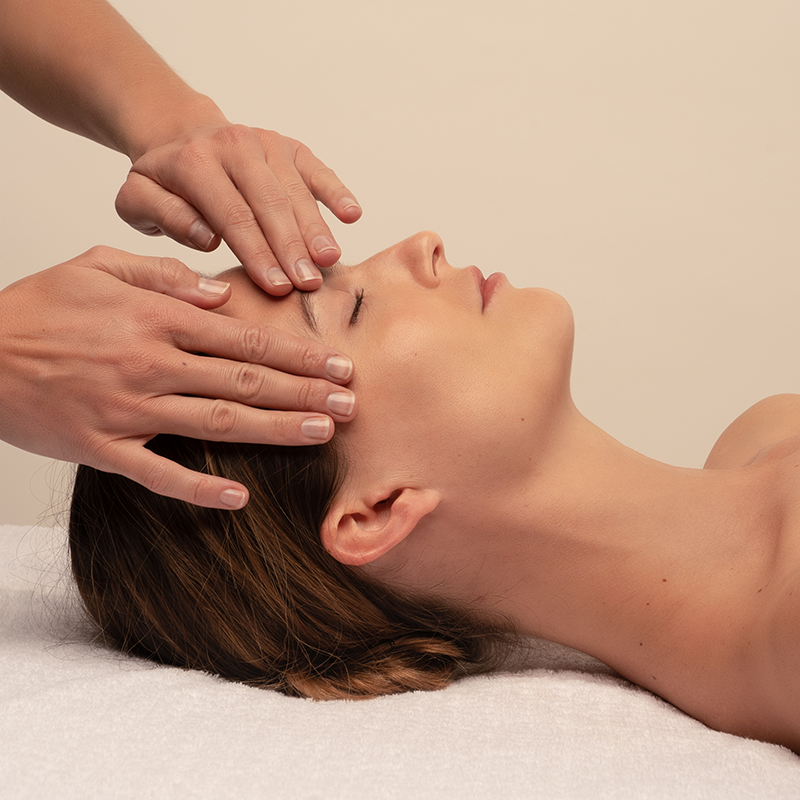 Vitality & energy
Face and eyes anti-fatigue recovery care
Treatments
This face and eye treatment is radiant and decongestant. The face is plumped and smoothed, the eye contour is rested and smoothed.
A complete treatment to restore your face's radiance
By the expert hands of your beauty practitioner and Algotherm products for your skin type, your face takes on a new glow, in 5 steps : 
1 - Cleansing of the face to prepare the skin to receive care and stimulate the epidermis
2 - Exfoliation to remove impurities
3 - Face massage and decongestant look thanks to movements of facial gymnastics, a pink quartz roller and a suction cup. Your face is stimulated and your look smoothed
4 - Applying masks to deeply moisturize your skin
5 - Embellishment
Extend your wellness!
During your half-day of treatment, you will enjoy free, direct access to Deauville's Olympic-sized swimming pool (depending on the days and hours it is open as set by the municipality), the La Thalasso pool (when water aerobics classes are not in session: see the schedule), the weight training and cardio room, the sauna, the hammam, the sun-drenched rooftop on nice days, and the relaxation room stocked with Deep Nature organic herbal teas.