© stefanMucchielli
Thalasso Deauville Algotherm : a unique wellness experience
An absolute must for the best possible stay in Deauville, our recently renovated spa focuses on your wellness, relaxation of the body and mind, and the many benefits of active ingredients from the sea.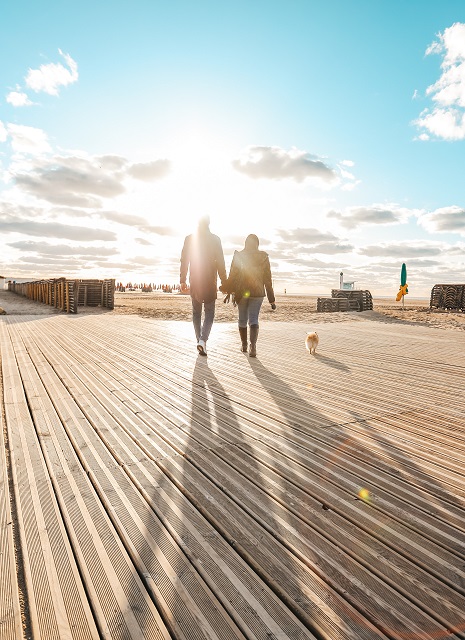 Between the Casino and Les Planches in Deauville
Ideally situated near the sea, La Thalasso Deauville Algotherm is a natural stopover between a walk along the legendary boardwalk along the beach, shopping destinations, and an evening in the casino. The spa offers a rejuvenating break to allow the gorgeous sea breeze, known for its iodine and negative ions, to deliver wellness and relaxation. Restore your energy and make the most of your stay!
For an unforgettable day, weekend, or week in Deauville
Popular among both locals and visitors, the spa is a break in your day, a lovely moment to give your body and mind renewed energy and bliss. Check it out during your next visit to Deauville!
The strength of active ingredients from the sea for a beneficial therapy
The therapeutic virtues of sea water, known since antiquity, were proven scientifically more than a century ago. This water, drawn from the Deauville beach, combined with sea mud and various seaweed, contain active ingredients (mineral salts, trace elements, vitamins, and more) that regenerate the body and help fight against certain chronic conditions.
Everything you'd find in a spa
Relax with our wide array of equipment, featuring the benefits of hammam steam, the dry heat of a sauna, whirlpool baths, a pool filled with 30°C sea water, and recreational facilities with massaging jets, a bench with underwater massaging nozzles, and a "cobra" slide.
A selection of over 40 body treatments, facials, massages, and more
Select a simple à la carte treatment or treat yourself to a blissful afternoon by combining the hammam, a scrub, a treatment, a massage, and the pool. You'll be amazed by the variety in our treatments… and their benefits for your body and mind!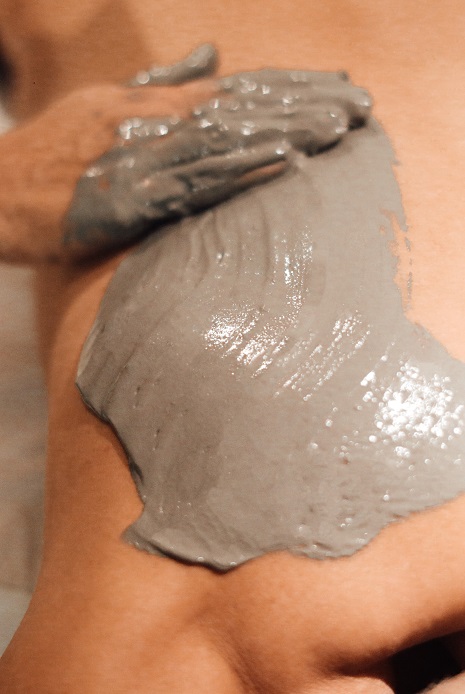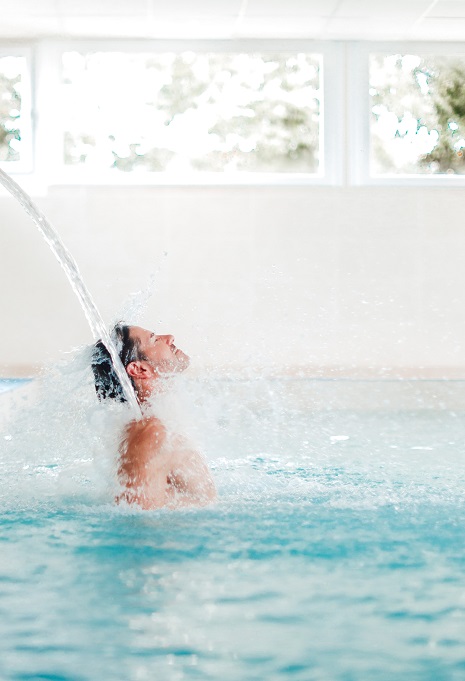 Exercise, fitness, and water sports in Deauville
At the same site as the spa, there is a beautiful, well equipped fitness centre, rich with natural light, that welcomes visitors seeking to round out their treatments with some exercise. There, two state-certified sports trainers offer classes everyday, Monday to Sunday, in the room or in the pool, including water aerobics, water fitness, Aquabike, body sculpting, Pilates, stretching, and more, with a well-stocked schedule. For a full-range, comprehensive approach, you can also see a naturopathologist for a wellness assessment.
A well-rounded team for total health and wellness
At La Thalasso Deauville Algotherm, you'll be under the care of a team of physiotherapists, osteopaths, massage therapists, beauty practitioners, hydrotherapists, and an on-site physician. All-in-one health, beauty, and wellness
A spa where every detail counts…
Award-winning for more than ten years for the quality of its treatments and services, La Thalasso Deauville Algotherm sets new challenges for itself each year, such as better environmental responsibility. This requirement enables the spa to comply with the most demanding labels and certifications.
A la carte spa treatments or stay: whatever you want!
Come for a simple massage, a half-day in the spa, or a multi-day therapy, choose one of our partner hotels (all within walking distance of La Thalasso) or your own accommodations, or have lunch in our restaurant or elsewhere. You're free to decide!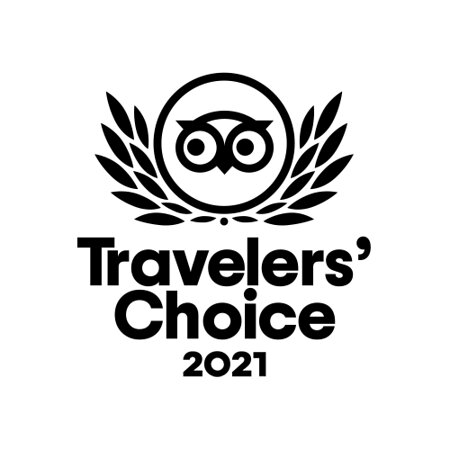 La Thalasso de Deauville by Algotherm en images