Your spa therapy in Deauville
For a two-day, five-day, or longer therapy, rejuvenate your body as only active ingredients from the sea can. A combination of treatments, massage, and hydrotherapy are available for each objective. Let your programme be your guide!
A customised spa therapy or marine therapy
At La Thalasso Deauville by Algotherm, each therapy has its own objective: vitality, detox, prenatal, postnatal, anti-burnout, sleep, back, escape, and more. Based on the theme, you are given a programme comprised of multiple half-days.
Arthritis, rheumatism, chronic conditions…
The warmth of sea water, mud, and seaweed preparations dilates the skin's pores, which absorb negative ions (anions) and trace elements. They spread through the body and are stored where needed. They can relieve pain related to rheumatism and regulate the thyroid.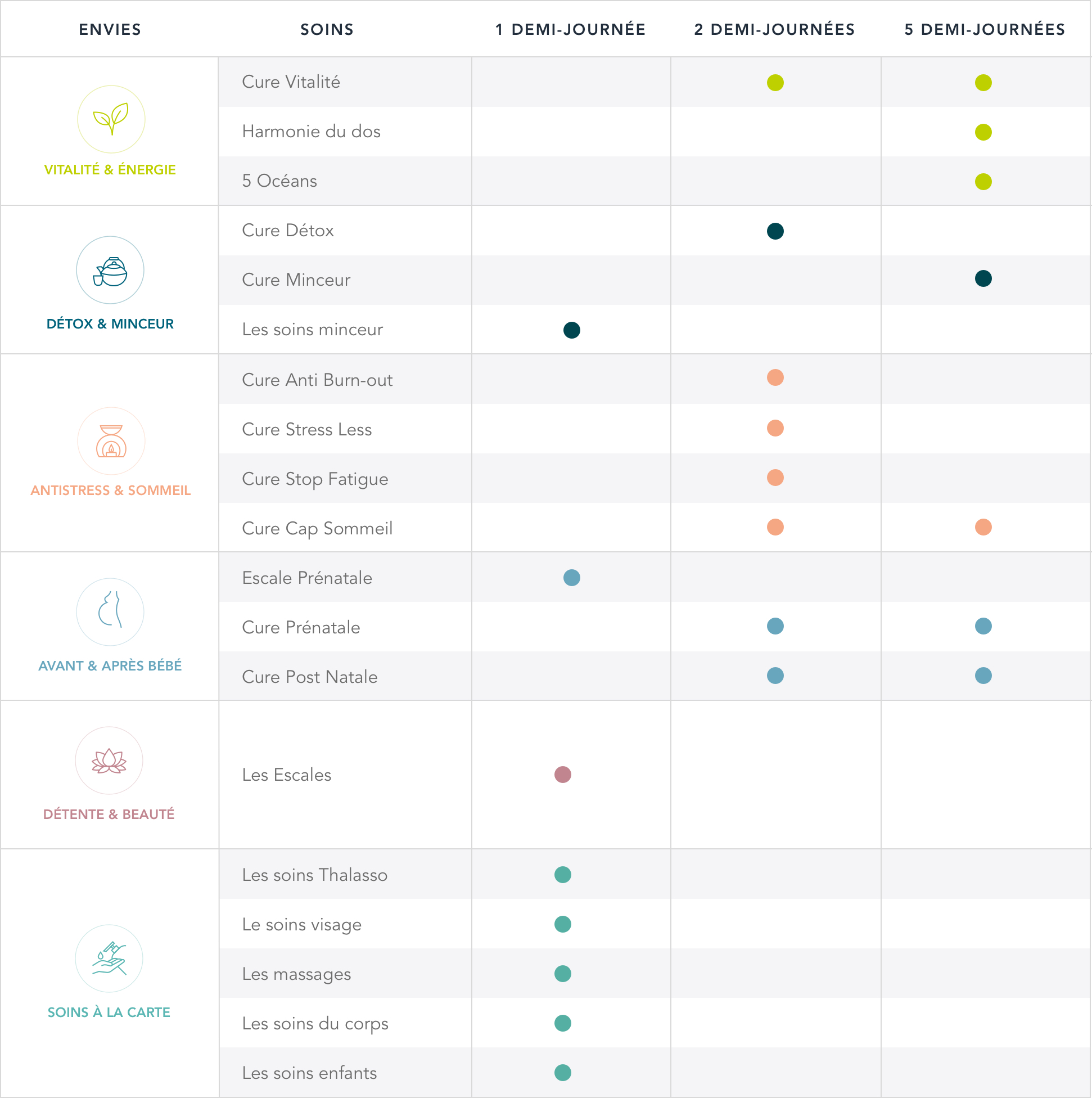 Your spa stay in Deauville
When you choose a stay at La Thalasso Deauville by Algotherm, you are free to choose one of our partner hotels, ranging from two to five stars, including the prestigious Hôtel Barrière Le Normandy. You'll enjoy a combination of treatments, nearby accommodations, and meals, for three to six all-inclusive days of wellness, starting at €499.
For a weekend of relaxation, a week of fitness…
Need a three-day break or a week to restore your energy and start off on the right foot? The longer your therapy, the more you'll benefit and longer it will last. Combined with the charm of our partner hotels, your stay will be bursting with happiness and wellness!
Looking for a "cheap spa"?
Our stays are all-inclusive packages that save you money. You'll enjoy access to La Thalasso, including a sauna and hammam, 9 to 15 treatments*, massages*, water aerobics sessions*, meals, and accommodations at one of our selected partner hotels.
Last-minute deals and promos!
Take advantage of frequent special discounts made available online and set off at a moment's notice!
*Varies by package.