Your spa tailored to your wants and needs
To be effective, your visit to La Thalasso Deauville by Algotherm should target a specific objective. With your objective in mind, you can explore the available options, from à la carte treatments to a half-day visit or therapy lasting five days or longer.
VITALITY & ENERGY
Bounce back and find the energy you need each day
Out of shape? Want to get ready for winter? Need to tone up before an important event? Thalassotherapy is the ideal solution to fight against fatigue. Recharge your body with valuable trace elements, mineral salts, and vitamins, for revitalisation that will amaze you!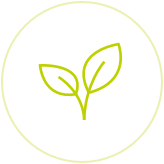 ---
DETOX & SLIMMING
Restore your metabolism and target your body shape
Do you want to drop some weight or refine your silhouette? Purify your body and get started on the right path for long-term success? We offer solutions to act with a gentle touch (lymphatic drainage, etc.) or invigoration (massage, jet shower, etc.). Your body will be visibly firmer and deeply detoxified.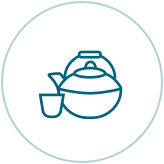 ---
STRESS MANAGEMENT & SLEEP
Reduce tension from the body and mild and get back to enjoying peaceful nights
Does your daily life leave you feeling strained? Do you suffer from stress and/or insomnia? These problems, which have physical and mental repercussions, can be treated through thalassotherapy. Active ingredients from the sea combined with treatments and massage designed especially for deep relaxation will help you relieve tension and enjoy peace of mind. Our spa offers an exclusive protocol created by a physiotherapist and a sophrologist.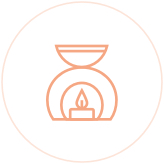 ---
BEFORE & AFTER BABY
Reduce the fatigue associated with pregnancy and childbirth
During pregnancy, your body undergoes profound transformations and hormonal fluctuations. After childbirth, your new routine can lead to significant fatigue and stress. Our solutions relieve the pain and discomfort of pregnancy, focusing on the joys of creating life. After childbirth, they can help you get back into shape and share precious moments with your baby. Please note that most of our treatments are not recommended after the seventh month of pregnancy.
---
RELAXATION & BEAUTY
Enjoy deep relaxation and expert treatments for the body and face
Want us to take care and pamper you so that you can enjoy a sense of wholeness wrapped with contentment and kindness? Our massage therapists and beauty practitioners know how to make you feel relaxed and can bring out your beauty through a treatment, a half-day, or a therapy tailored just for you.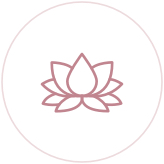 ---
À LA CARTE TREATMENTS
Choose between a body or facial treatment, massage, hydrotherapy, and more
Are you familiar with our treatments and massages and know exactly want you want or need? Do you want to create your own fully personalised therapy? Take your pick from our 20 massages and nearly 30 treatments for the face and body.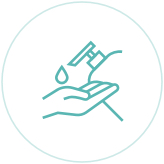 ---