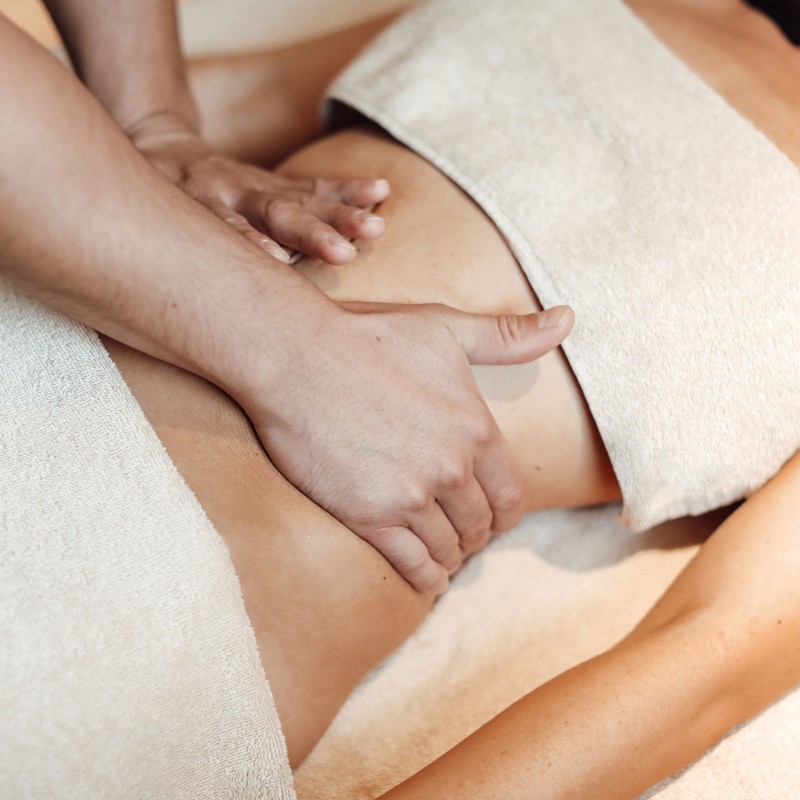 Antistress & sleep
Abdominal Massage
Treatments
After talking with the therapist at La Thalasso Deauville Algotherm, enjoy a massage specially designed to regulate the proper functioning of the the abdominal region.
Wellness for your tummy, with the touch of a hand
EXCLUSIVE – Created by our experts
The root of many tensions and physiological problems, the abdominal region deserves special treatment. If you have a specific problem, talk with the therapist at the start of your massage to tailor the session. You can also choose to combine forms of massage, breathing, and gentle movements to target intestinal issues, transit, and digestion. This series of movements softens your abdomen and leaves you feeling deep relaxation.
Extend your wellness!
During your half-day of treatment, you will enjoy free, direct access to Deauville's Olympic-sized swimming pool (depending on the days and hours it is open as set by the municipality), the La Thalasso pool (when water aerobics classes are not in session: see the schedule), the weight training and cardio room, the sauna, the hammam, the sun-drenched rooftop on nice days, and the relaxation room stocked with Deep Nature organic herbal teas.