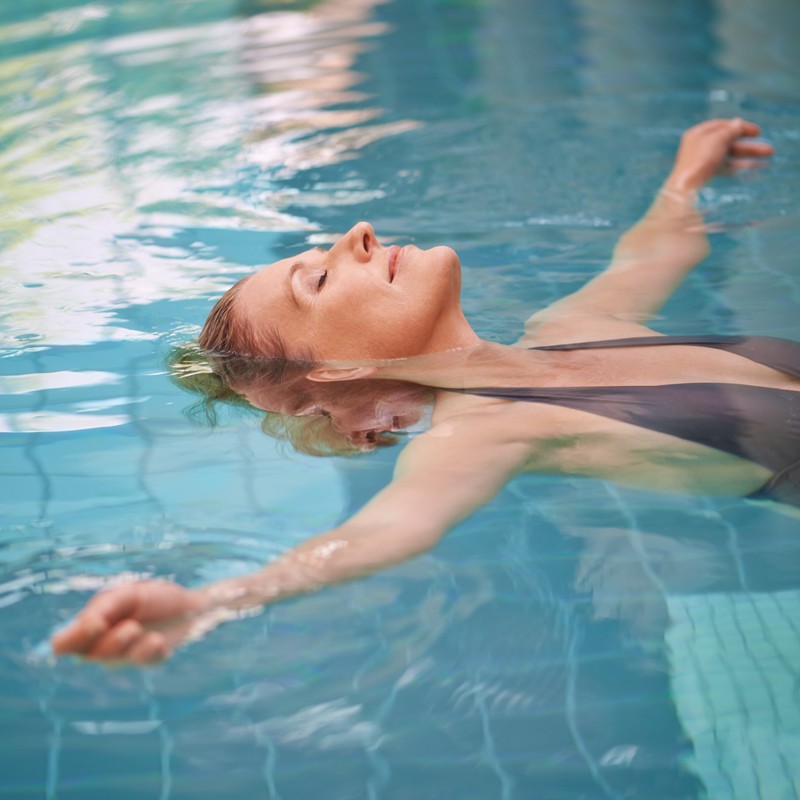 Vitality & energy
5-day Vitality Mid Week - Le Normandy*****
Program & Hotel
A drop in vitality or a bit tired? It is important for you to react so as not to risk weakening your body. The objective of this vitality stay is to help you to recharge your batteries and get back into shape.
For one person : 1550€ in half-board (excluding drinks) instead of 2510€.
For two people : 2350€ in half-board (excluding drinks) instead of 3564€.
Five-Day Therapy Vitality Mid Week at Normandy*****
Your thalasso treatments are spread over five half days
12 hydrotherapy treatments
2 massage among
5 sessions of Aquagym
Price per person (based on a stay for 2 people in a double room or 1 in a single room), stay of 5 half days of treatments (20 treatments per person), 5 nights accommodation in the Barrière Hotel Le Normandy. Breakfasts included. Late check-out until 2pm offered.
The tourist tax is not included and must be paid directly at the hotel
Do you want to perzonnalize your five-day Vitality therapy ?
You may exchange one Aquagym session for a Jet Shower, a hydrojet, un hydromassage bath, a whirlpool bath, a sea mud application or a seaweed wrap. An extra 10 euros will be asked.
Included in your treatment program
During your therapy program, you will enjoy free, direct access to Deauville's Olympic-sized swimming pool (depending on the days and hours it is open as set by the municipality), the La Thalasso pool (when water aerobics classes are not in session: see the schedule), the weight training and cardio room, the sauna, the hammam, the sun-drenched rooftop on nice days, and the relaxation room stocked with Deep Nature organic herbal teas.
The Bistrot des Planches: lunchtime refreshment and enjoyment
Step into the warm and friendly atmosphere of La Thalasso's restaurant, featuring a tasty cuisine developed by our chef, with the day's fresh ingredients. Traditional dishes, lighter options, salads, and vegetarian dishes are available, along with La Veggisserie desserts. A "Lunch & Thalasso" pairing combines the benefits of thalassotherapy and the bounty of the table.
Enjoy the benefits of sea water
Since the 19th century, we have known that sea water and the water in our bodies are very similar. The idea behind thalassotherapy is to transfer the active ingredients in sea water to the body to replenish what it needs. Sea water contains some sixty trace elements, including calcium, sodium chloride, cobalt, iron, magnesium, potassium, selenium, and zinc. These trace elements perform many functions, from regenerating muscle cells to oxygenating tissue, strengthening bones, and protecting against stress.
The Accomodation
Le Normandy Barriere Hotel
With lightly woven Toile de Jouy fabrics highlighted by the wood of the half-timbering, Hotel Le Normandy cultivates a dazzling Anglo-Norman style just two hours from Paris.
The ribbed grain of the armchairs and comfortable king size bed shroud guests in a soft warmth. Cosy bars and chic brasseries perpetuate the joyful Belle Epoque elegance.
Dive into the private pool, daydream on the Planches boardwalk, place a bet at the Casino and visit the American Film Festival. Deauville is at your door.
Learn more