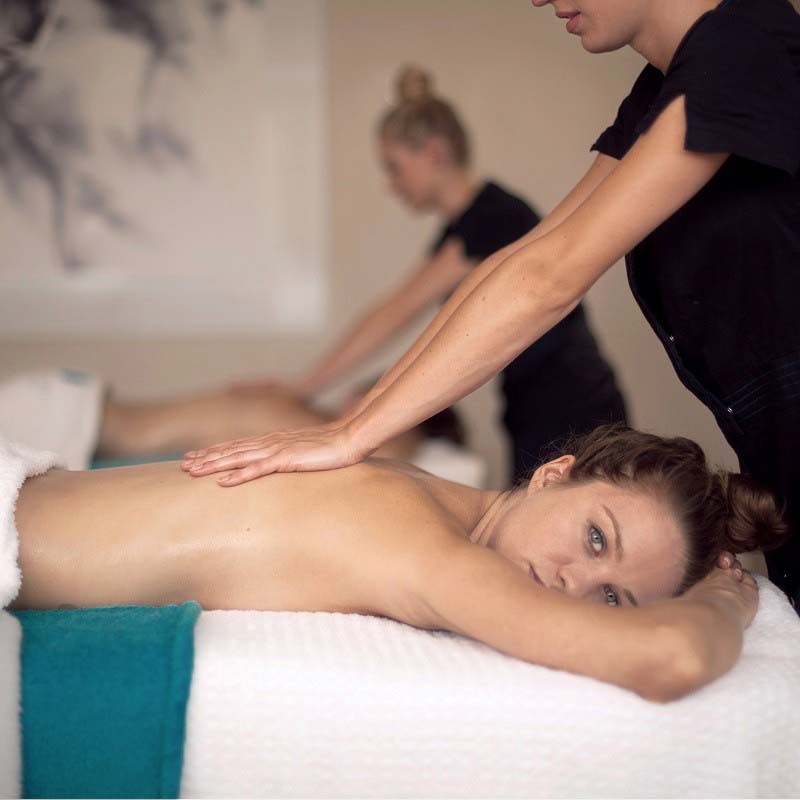 Relaxation & beauty
Couple's Massage
Treatments
Share the feelings of a relaxing massage as a couple, in the same room.
Relax as a couple
Lying side by side, experience deep, synchronised relaxation with the Deep Nature Signature massage. The practitioners coordinate their movements so that you feel the same feelings at the same time. For an even richer experience, try the VIP Couple's Stopover, combining the Couple's Massage, a couple's body scrub, and a couple's facial massage.
The price is for two persons.
Enjoy the benefits of sea water
Since the 19th century, we have known that sea water and the water in our bodies are very similar. The idea behind thalassotherapy is to transfer the active ingredients in sea water to the body to replenish what it needs. Sea water contains some sixty trace elements, including calcium, sodium chloride, cobalt, iron, magnesium, potassium, selenium, and zinc. These trace elements perform many functions, from regenerating muscle cells to oxygenating tissue, strengthening bones, and protecting against stress.