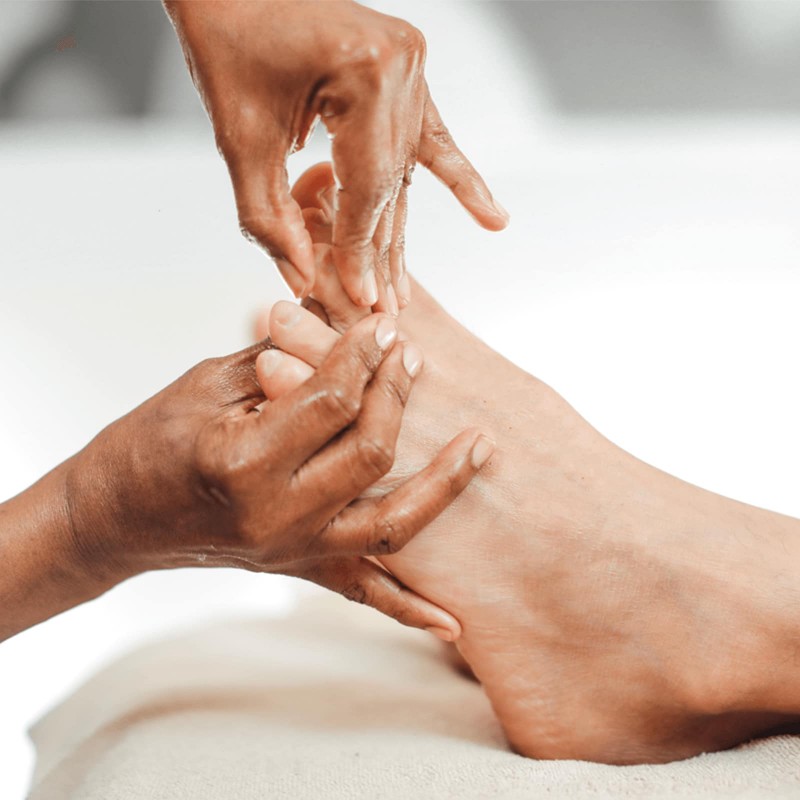 Antistress & sleep
Foot Reflexology
Treatments
Your feet have 7,200 nerve endings that have a direct effect on your body's organs. Foot reflexology practised at La Thalasso Deauville Algotherm restores your energy and metabolism.
A manual foot massage that affects your entire body: a truly relaxing and stimulating experience.
By applying pressure and massaging well-defined areas on the soles of the foot, the top, and the ankles, the practitioner targets points connected to other regions of the body. It is not uncommon to feel tingling or heat somewhere other than the area being massaged. The pressure can be modulated to pinpoint local pain, or a more a toning massage can be given. This massage combines a feeling of relaxation, while energising the body as a whole. Rebalanced energy circulates more freely, providing genuine wellness at the end of the massage.
Extend your wellness!
During your half-day of treatment, you will enjoy free, direct access to Deauville's Olympic-sized swimming pool (depending on the days and hours it is open as set by the municipality), the La Thalasso pool (when water aerobics classes are not in session: see the schedule), the weight training and cardio room, the sauna, the hammam, the sun-drenched rooftop on nice days, and the relaxation room stocked with Deep Nature organic herbal teas.