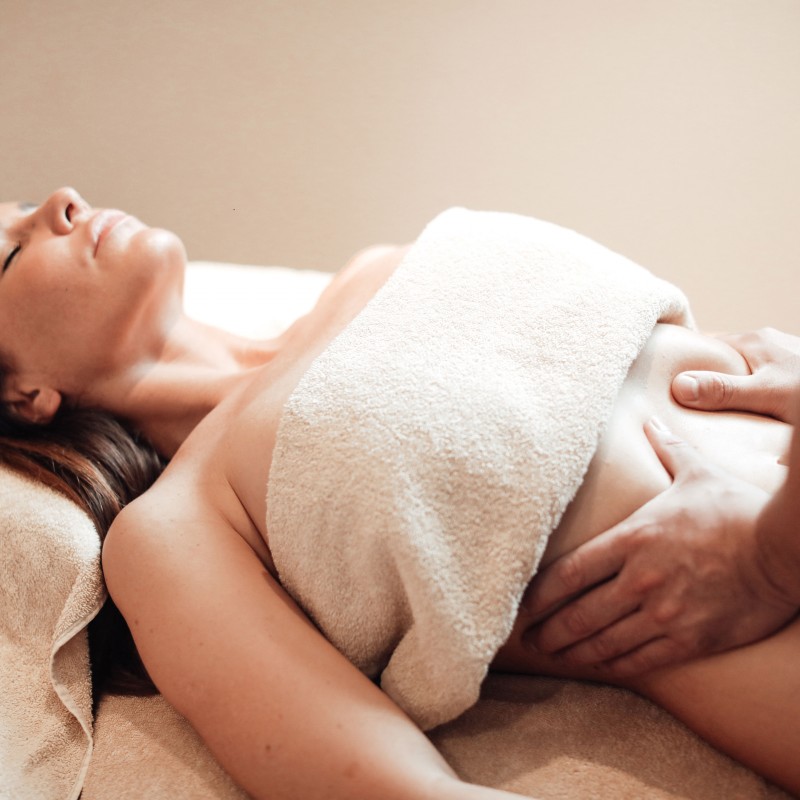 Antistress & sleep
Stress Less Massage
Treatments
Exclusive to La Thalasso Deauville by Algotherm, this protocol blends different massages and sophrology and is performed by a physiotherapist. It started with a one-on-one discussion to target the cause of your stress so that it can be properly eliminated.
Say goodbye to stress with a relaxing custom-tailored massage targeting the body and mind
After first telling the physiotherapist how you feel stress (headache, stomach ache, anxiety, etc.), experience deep relaxation based on a variety of massage methods and sophrology techniques, to the rhythm of your breathing.
With each exhalation, tension melts away. With each slow, deep movement, stress decreases. As the minutes pass by, knots are released, leaving you at a state of calm and relaxation. This massage is performed using creams containing Devil's Claw—considered an anti-inflammatory herb in herbal medicine—and Arnica with its analgesic properties.
Extend your wellness!
During your half-day of treatment, you will enjoy free, direct access to Deauville's Olympic-sized swimming pool (depending on the days and hours it is open as set by the municipality), the La Thalasso pool (when water aerobics classes are not in session: see the schedule), the weight training and cardio room, the sauna, the hammam, the sun-drenched rooftop on nice days, and the relaxation room stocked with Deep Nature organic herbal teas.