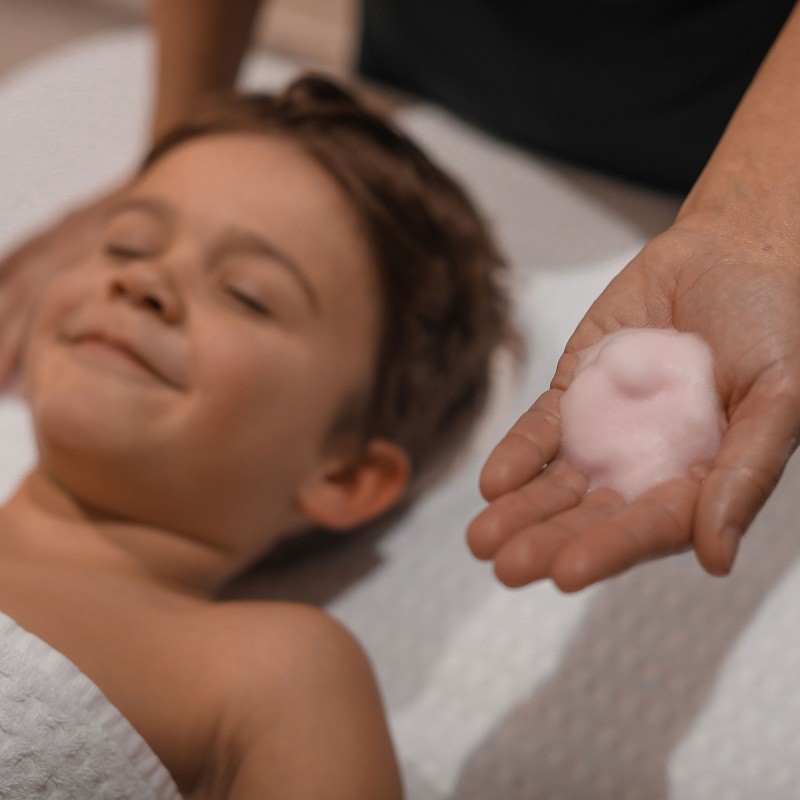 Relaxation & beauty
Pretty Little Face (6 to 15 years old)
Treatments
Even at 6-12 years old, kids deserve a facial treatment! At La Thalasso Deauville by Algotherm, children learn good beauty practices and have a good time.
To take care of your face, naturally.
La peau des enfants est spécifique. Ce soin utilise des produits AlgoSensi de la marque Algotherm, composés pour les peaux les plus sensibles. Ces formules haute tolérance allient sécurité, performance et savoir-faire.
À la fois pédagogique et ludique, ce soin est l'occasion de délivrer à l'enfant quelques conseils pour prendre soin de son visage et l'embellir naturellement.
Does not include thalasso access.