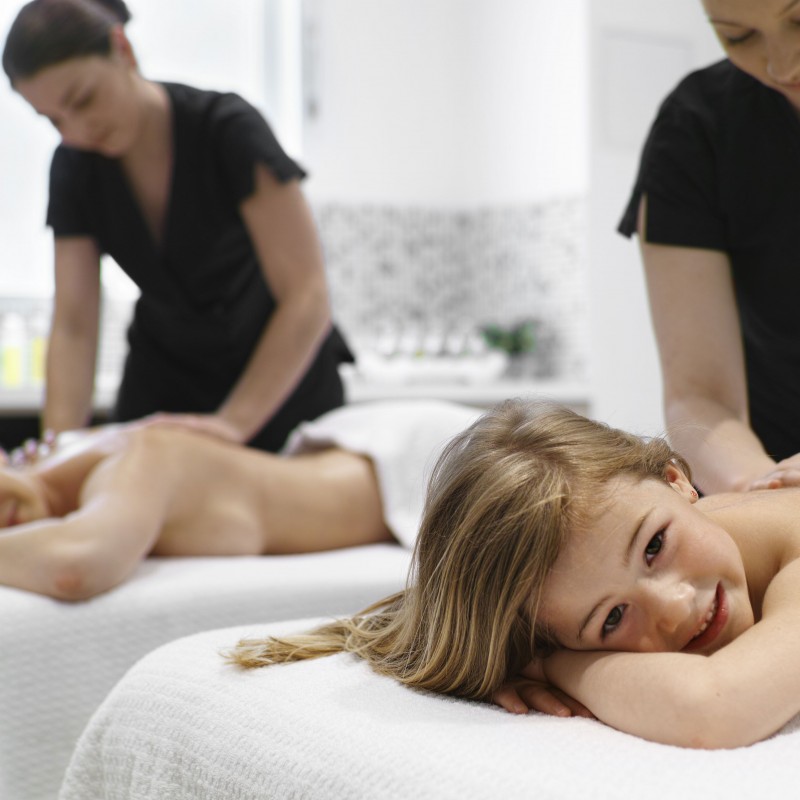 Relaxation & beauty
Tandem child & parent
Treatments
Share the benefits of a massage with your child, a moment of complicity, with Dad or Mom.
Share a massage with your child between 6 and 16 years old.
For you, the practitioner will provide a customized massage, concentrated on a chosen area on the posterior part of your body in order to be installed the same way than your child.
For your child, the second practitioner will give My First Massage, whose movements are concentrated only on the posterior face of the body. The enveloping, soft and light pressures will allow your child to feel the many virtues of massage.
The installation in "mirror effect" will create a real bond of complicity for this moment of relaxation. Particular attention will be given to you in the cabin so that you and your child can fully enjoy this experience.
Extend your wellness!
During your half-day of treatment, you will enjoy free, direct access to Deauville's Olympic-sized swimming pool (depending on the days and hours it is open as set by the municipality), the La Thalasso pool (when water aerobics classes are not in session: see the schedule).